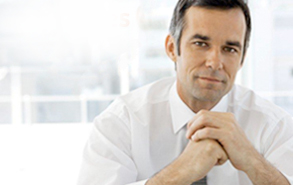 Sometimes you get lucky. Macroeconomic forces and market conditions align to make your product or service irresistible and essential to your customers. Channels for marketing and distribution are clean and efficient. Operations is humming along. The right people are on the bus. Your organizational climate fosters innovation and cooperation. In fact, your culture is a magnet for talent. You've got a supportive board that's more than just a rubber stamp. Your personal networks are diverse enough to alert you to game changing technologies and economic trends. You're physically healthy, emotionally intelligent, and clear in your intentions. Life is good.
How to Make Your Own Luck
But it's never that easy. You have to make your own luck. I can help you do it faster.
Today's business challenges demand that you summon new levels of courage, creativity, discernment, and personal vitality. Leaders must create innovative, agile organizations. You have to inspire, guide and sometimes get out of the way.
Coaching can help you use challenges to build new strengths and new ways of engaging with problems. This will bring your capacity to lead to a new level of excellence.
Whether I'm the best catalyst and ally to make that happen is for you to decide. Here's a risk free, efficient way for you to make that decision.
A Working Session
You can request a 75 minute working session with me on a topic of your choice: something specific and immediate that you want to accomplish. The purpose of the session is not only to move you toward your goal(s), it's to see if our working together will be a useful resource for you.
You could focus your session on preparing for an important meeting, negotiation, or presentation. You might want to get clarity about a decision, a strategic question, a political issue, or a career direction. You may want to increase your influence and impact. Or you might want to boost your vitality, productivity, and satisfaction on the job.
The Application Process
Please keep in mind that your request doesn't guarantee an appointment for a 75-minute session.  I'm selective about the people I work with. I coach leaders who want to excel in new ways, strengthen their vitality, and enhance their enjoyment of life. Freud said the secret of life is "work and love." If you want only the first half of that formula, I'm not the right coach for you.
If you're interested in a detailed look at what our coaching might be like, read "Dragons at Work."  D@W is both a short novel and a fictionalized case study of coaching in action. If it appeals to you, I encourage you to apply for a session.
To get the application process started, first you will fill out a confidential questionnaire. I'll review it, and if I think we're a good fit for one another, my assistant will contact you to schedule a 75 minute session. If I don't think I'm the right coach for you, my assistant will contact you to ask if you want to have a half-hour conversation dedicated to connecting you with the resources you need. There is no charge for this.
If after a full working session, you decide that one session is enough, there is also no charge. If we choose to continue our work together, that session will be included in whatever package you choose.
Also, some HR Executives use the session to determine if I'm the right coach for an executive they support. That's an excellent use of our time, as well. If that's how you want to use our time, let me know that in your application.