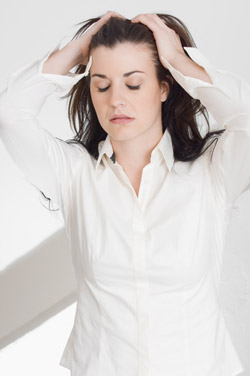 If you've gotten yourself in over your head, don't waste the learning opportunity.
In business, you're supposed to move out of your comfort zone and get yourself in a little trouble. That's how we jump to new levels of mastery. By extending ourselves to meet challenges, we develop superior capacities to deal with them.
Hopefully, your problem is wicked enough that your old way of solving it is inadequate. That's the threshold to breakthrough. To paraphrase Einstein, you can't solve a problem with the level of thought that created it. Or, as Will Rogers put it, "If stupidity got us into this mess, why can't it get us out?" The fact is: ignorance is the prelude to wisdom.
Speed Up to Get Results in Half the Time and for Lower Cost
When you get yourself in wicked trouble, you need expert support. Otherwise what could be an exciting turning point turns into a career derailer. If you've been prescient enough to create a pivotal learning moment for yourself, immerse yourself in new ways of finding solutions.
It's easier to get you to where you want to go quickly than slowly. Why?
If you want to learn a language, weekly one-hour classes will keep your progress at a crawl. Immersion works best. If you want to learn a new way of working in the world, accelerate the frequency of your coaching sessions, so they precisely match your learning needs. This usually means intensive work at the beginning, so you'll make significant progress right away.  In just 90 days, we can achieve the results you want. That's half the length of a standard coaching engagement and at a significantly lower cost.
What Results Can You Expect?
The hallmarks of effective coaching include:
Significant shifts in your approach to leadership that increasingly show up in your spontaneous responses to challenges and opportunities
Work gets easier, simpler, less stressful, and more productive. With less toil, you get more results
Positive ripple effects throughout your organization and beyond
Your presence in meetings raises the level of everyone's game
Life outside work is more fulfilling
This doesn't guarantee your coaching will achieve all of the above. Sometimes the nature of the situation is limiting, but by dedicating your efforts, you'll get most if not all of these results.
If you want information about how I work with HR Execs, Executives, and Coaches click on the image below that matches your profession: